Abstract
The mental-health impact of the Covid-19 pandemic and the related restrictions and isolation have been immense. In this paper, we present a system designed to break down loneliness and isolation, and to allow people to share their stories, complaints, emotions, and gratitude anonymously with one another. Using a chatbot interface to collect visitor stories, and a custom visualization to reveal related past comments from others, Covid Connect links people together through shared pandemic experiences. The collected data also serves to reflect the experiences of the community of participants during the third through fifth waves of the pandemic in the local region. We describe the Covid Connect system, and analyze the collected data for themes and patterns arising from stories shared with the chatbot. Finally, we reflect on the experience through an autobiographical lens, as users of our own system, and posit ideas for the application of similar approaches in other mental health domains.
Try Covid Connect
Blog and News
Learn more about the design decisions and process behind Covid Connect at our blog.
Ontario Tech News: You're not on mute: Ontario Tech research exploring how AI technology offers mental health support during pandemic
Project Video
Data Resources
Acknowledgments
This work is a collaboration of Ontario Tech University and Ontario Shores Centre for Mental Health Sciences. It was supported by NSERC and the City of Oshawa TeachingCity Initiative.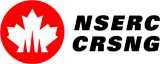 Publications
C. Collins, S. Arbour, N. Beals, S. Yama, J. Laffier, and Z. Zhao, "Covid Connect: Chat-Driven Anonymous Story-Sharing for Peer Support," in ACM Designing Interactive Systems Conference, 2022.

@InProceedings{col2022a,

title={Covid Connect: Chat-Driven Anonymous Story-Sharing for Peer Support},

author={Collins, Christopher and Arbour, Simone and Beals, Nathan and Yama, Shawn and Laffier, Jennifer and Zhao, Zixin},

booktitle = {ACM Designing Interactive Systems Conference},

month = jun,

year = 2022,

doi = {10.1145/3532106.3533545}

}